Commercial Water Fixtures and Features
Fixture upgrade replacement repairs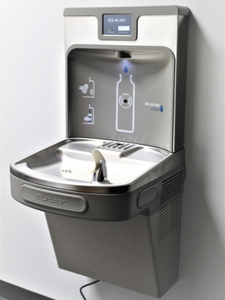 Commercial water fixtures are a necessity for any business. Our team can offer solutions for newfaucets,toilets, soap dispensers, and water fountains. We can also give options to repair a fixture if replacement isn't necessary.
Touchless Water Fixtures
Touchless fixtures help prevent the spread of germs and other contaminants. There are many different options for motion detecting faucets, toilets, and water fountains. In wall bottle fillers are growing in popularity due to the hygienic design and eco friendly aspect. These bottle fillers typically come with an LCD screen that notes the amount of bottles of water they have filled and the filter status.